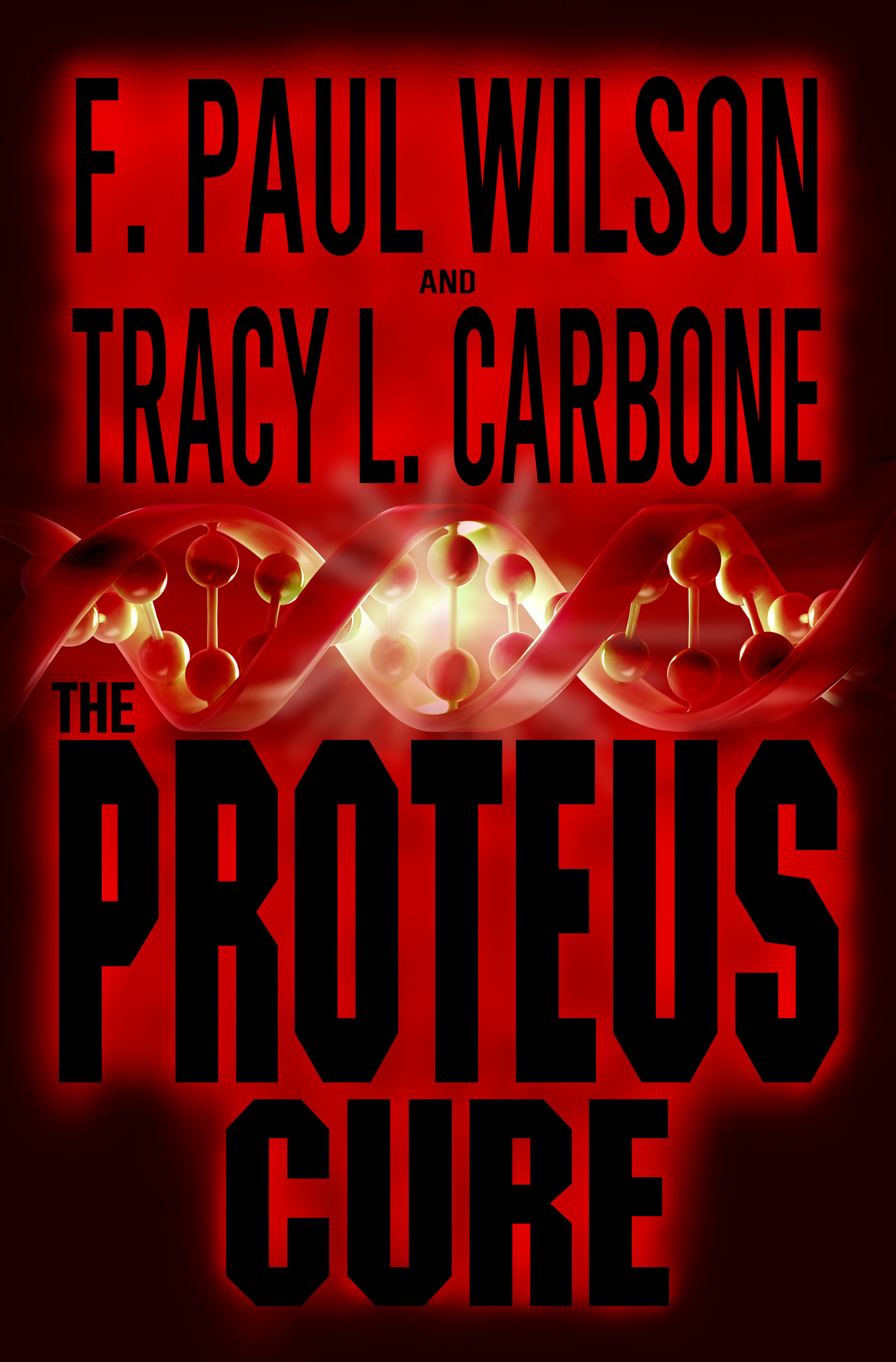 US Kindle
US Trade Paperback
Trade Paperback signed by FPW (US only)
UK Kindle
UK Trade Paperback


No Kindle? No problem!

You can download a Kindle app to your tablet or phone.

If you want to use your Nook, Sony, or Kobo reader, THE PROTEUS CURE carries no DRM and can be converted to any file type via a program called Calibre. Here's how:

1. Buy THE PROTEUS CURE on Amazon and Select "Transfer via Computer" from the "Deliver to" pull-down menu on the product detail page, and save to your computer.

2. Download and install the free program Calibre.

3. Open the Calibre program and click ADD BOOKS in the upper left-hand corner, selecting the .azw file you just downloaded onto your computer from Amazon.

4. Once the ebook is in Calibre, highlight it by clicking on it and then click on the CONVERT BOOKS tab. Select the type of file you'd like to convert it to (most of the new ereaders use epub files).

5. Upload the newly created file to your ereader of choice.
"Paul Wilson and Tracy Carbone have penned a winner. The suspense is razor sharp and the characters masterfully drawn. Paul Wilson is at the top of the game, and Tracy Carbone is a welcome addition to the genre. You'll love The Proteus Cure." – Michael Palmer, NY Times best selling author of Political Suicide

In medical ethics, the line between right and wrong is often blurred. Who is to decide what is for the good of humanity?

Changing the world. One person at a time…

That is the mission statement of Tethys Hospital, run by Dr. Bill Gilchrist and his deformed sister, Abra. VG723, their revolutionary stem-cell-based therapy, appears to be capable of doing just that for the cancer patients who come to Tethys. VG723 is often their last hope. But if they match the protocol, they're virtually guaranteed a cure.

Dr. Sheila Takamura, a young, dedicated oncologist, is proud to be involved in the clinical trials. Once the FDA approves it for widespread use, VG723 will revolutionize cancer therapy. That is why she's alarmed when former patients return with bizarre syndromes. Yes, they're cancer free, but they're experiencing dramatic changes in their hair and skin and general appearance. When she investigates a possible link to the protocol, those patients start dying. As the body count grows, Sheila finds her own life in danger. She comes to suspect there might be a literal meaning behind the Tethys motto – but can she learn the truth in time to save herself and millions of others?

"Wilson is one of the masters of the medical thriller." – Larry King